Buy Raw Thrills Fast and the Furious Superbikes Arcade Machine
$5,600.00
Key Features
Be a racing champion!
Based on the popular Fast & Furious series.
Single or twin cabinets available.
12 motorbikes and riders.
Choose from countries all over the world.
Product Details
Width –
91 cm / 36 inches
Length –
121 cm / 48 inches
Height –
220 cm / 87 inches
Warranty – 12 Month Domestic / 6 Month Commercial
Description
Buy Raw Thrills Fast and the Furious Superbikes Arcade Machine, Raw Thrills' popular Superbikes series is based on the massive The Fast and the Furious franchise, and offers adrenalin-pumping motorbike racing through city streets, deserted roads and even shopping precincts across the world. Also, This game isn't just limited to American environments;
choose from Switzerland, Florida, Baja, Hawaii, Sturgis, Shanghai, Chicago, Detroit, Monaco,
and the bonus Space Race level to earn money, rank up and trick out your bike.
 Raw Thrills Fast and the Furious Superbikes
Players can choose from 12 licensed motorcycles and riders, and soup them up with Nitro boost, bigger engines, fine-tuning, plus, new tires and more as they progress through the game.
Crash through shortcuts and secrets on every track, perform helicopter spins and barrel rolls for extra points, and power-slide around corners to get the upper hand and roll into first place.
With so much customization, one of the best features of Superbikes is the PIN system
allowing dedicated players to return to their save game at any time. Again, The cabinet can be linked up to 8 player competition,  making it perfect for large multiplayer battles.
The cabinet itself offers everything a player could want from an immersive motorcycle racing experience;
the motion-controlled bike seat, Buy Raw Thrills Fast and the Furious Superbikes Arcade Machine
Raw Thrills Fast and the Furious Superbikes Arcade Machine
while a digital speedometer and boost buttons ensure special abilities are always at your fingertips.
A vibrant screen display and powerful sound system complete the unit –
this is a racing game that delivers a satisfying ride, every time.
Fast and Furious branding, as well as chunky side lights that should draw the attention of any racing lover.
This is a great machine whether you're looking for a new franchise to bring to the arcade room or
simply a quality bike racer capable of hosting large multiplayer groups and single players alike.
Choose from the single or twin cabinets, and get on the road!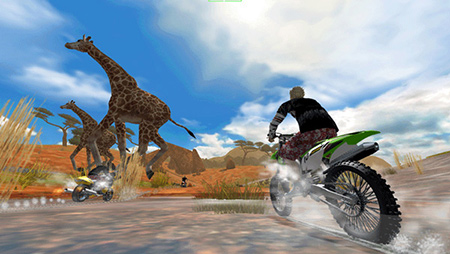 Additional information
| | |
| --- | --- |
| Dimensions | 121 × 91 × 220 cm |